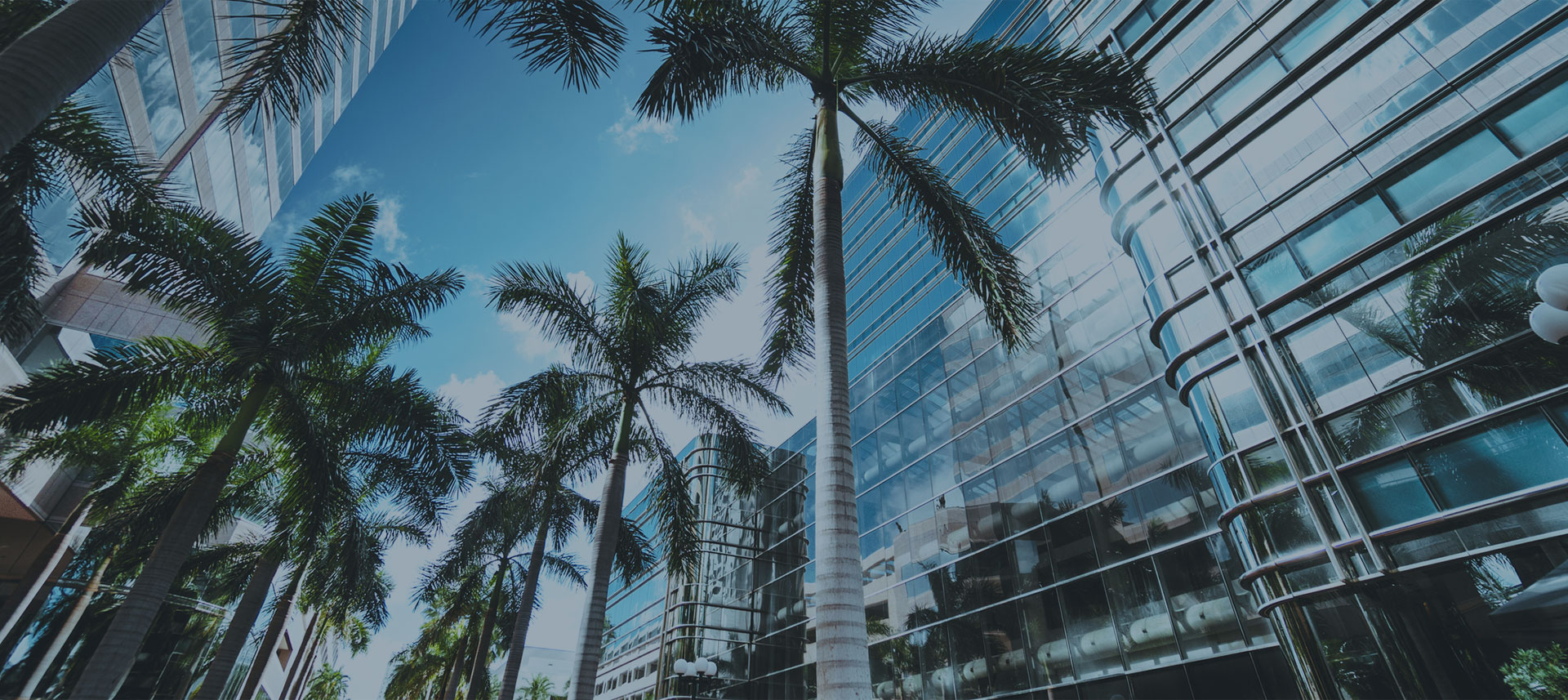 10 Questions to Ask Before You Buy an Electric Car
If You're Considering an Electric Car, Be Sure to Do Your Homework

Just a few years ago, many people may have never seen an electric
car in person, unless they lived in a place like California where
electric vehicles are popular and readily available. Now, several
automakers offer compelling electric vehicles (EVs) nationwide.
Today, it's not uncommon to see a Tesla Model 3 regardless of where
you live.
As electric cars become less expensive and widely available, more
people are interested in buying them. There are many reasons – aside
from the environmental benefits – to switch to an EV, such as superb
efficiency, cheaper energy costs, less maintenance, and better
overall performance. However, making the transition from gas to
electric is a big step. Before you take the plunge, be sure to do
your homework and ask the right questions.
We've compiled a list of the 10 most important considerations for
potential EV owners, listed in the form of questions. While some
include complete answers, others depend on various factors,
including which EV you choose, where you live, and how you plan to
use the car.
Read through the following information to decide if electric car
ownership is something you're really serious about. If you decide to
move forward, be sure to get all of your questions answered before
completing the transaction.
Read on to learn if picking up an EV is the right choice for you.
1. Does the Car Have Enough Range?
Many of today's EVs offer over 200 miles of range on a charge,
though there are still some that have much less.
Tesla
is currently the only automaker that offers EVs with over 300 miles
of range. The Tesla Model S
currently holds the record, with up to an EPA-rated 402 miles per
charge.
With 200 miles of range, most people aren't going to experience
range anxiety during their daily commutes. Keep in mind that range
varies regardless of the EPA's estimates. Many factors impact a
car's range, such as your speed, your driving habits, the weather,
and the car's climate control. It's wise to anticipate having less
range than the car's EPA estimate, just to be safe. If you travel
over 200 miles on a daily basis, you may want to steer clear of most
EVs.
2. Can I Charge My Electric Vehicle at Home?
One of the most convenient aspects of EV ownership is charging at
home. At the end of the day, you simply plug the car in. When you
wake in the morning, it's ready to go. This means no more smelly
hands from pumping gas, no more standing out in the cold, and no
more pulling your car out of your garage to warm it up.
With that said, there are several important considerations. You can
charge your EV using a standard 110-volt wall outlet (Level 1
charging), but it's going to take some time. Level 1 charging adds
about 4 miles of range per hour. If you don't use many miles of
range each day, this may work for you. However, if you deplete a
full 250 miles of range, it will take several days to recharge this
way.
Most EV owners hire an electrician to install a 240-volt outlet in
their garage. This allows for Level 2 charging, which can add 25
miles of range per charging hour. Make sure to find out how much it
will cost to add 240-volt service at your home.
If you don't have a garage, you can plug in outside. If you have a
240-volt outlet installed outside, make sure it's up to code, and
that your charging cord or station is designed for outdoor use.
Learn more about charging an EV at home »
3. How Much Does Electricity Cost?
Just like gasoline, the price of electricity varies depending on
where you live. The average price of electricity in the U.S. is
13.28 cents per kilowatt-hour. In Louisiana, you'll pay 9.5 cents,
compared to 19.79 cents in California. Regardless of where you live
or where you charge your EV, electricity will still cost you much
less than gas for a competitor in the same segment. According to the
EPA, fuel costs for a
BMW 3 Series
are over three times more expensive than charging a
Tesla Model 3. However, there are details you should know in order to save the
most money.
Charging at home is typically cheaper than public charging, though
some public charging units are free. Electricity prices can vary
based on the time of day. It's usually much less expensive to charge
overnight or on the weekend than it is to charge at peak times, such
as weekday afternoons and evenings. Your local utility company can
break it all down for you. Some utility providers even offer special
plans to accommodate EV owners.
4. Are There Public Charging Stations Nearby?
While home charging is the most convenient way to juice up your
electric car, you'll probably need to charge on the road at some
point. Some public charging stations are Level 2, but many offer DC
fast charging, which allows you to charge your car rapidly. Some EVs
can be charged to 80% in less than 30 minutes at a fast-charging
station. However, there are many factors involved.
Make sure you find out if the EV you're planning on picking up is
capable of fast-charging, as well as how many miles you can expect
to add in a given time. In addition, you should locate the charging
stations in your area and on your typical routes, and then determine
what type of charging they support.
There are many resources available, including PlugShare.com and
PlugInAmerica.org. Charging networks, such as EVgo, ChargePoint, and
Electrify America also have their own interactive maps. Tesla owners
have exclusive access to the Supercharger network, which includes
fast-charging stations strategically located nationwide.
5. Can I Take My EV on Road Trips?
Any electric car is capable of road-tripping. Whether it's
convenient or viable comes down to your route and your car's range.
If your EV offers 200 or 300 miles of range, you'll probably be
ready for a bathroom and snack break by the time you're getting low
on battery power.
There shouldn't be an issue mapping out your trip and making sure
there's a charging station every three hours or so – especially if
you're traveling on major highways. However, you may have to diverge
from the usual route to make sure you can DC fast-charge at each
stop. Otherwise, your travel time will be extended significantly.
6. What Electric Vehicle Incentives are Available?
The federal U.S. government offers electric car buyers a
$7,500 tax credit. The full amount only applies to new, fully electric cars. Plug-in
hybrid electric vehicles (PHEVs) are also eligible for the credit,
though it reduces based on the size of the car's battery. Longer
range PHEVs like the
Chrysler Pacifica Hybrid
and
Honda Clarity Plug-In Hybrid
qualify for the full tax credit, but the Toyota Prius Prime
and Kia Niro Plug-In Hybrid
are only eligible for about $4,500.
Not all EVs qualify for the tax credit. The incentive phases out
in increments after an automaker sells 200,000 electric vehicles.
For example, Tesla and GM EVs are no longer eligible. It's also
important to note that not everyone's tax situation will allow
them to take advantage of the credit. Before buying an EV, be sure
to talk to a tax professional to make sure you'll get the credit.
You can't get the credit if you lease an EV, but the dealership
can get it and apply it to the lease discounts. However, that's
not always the case. If you plan to lease, find out if the tax
credit is applied or if the dealership is planning to pocket the
credit.
States and cities also offer credits and incentives in addition to
the federal tax credit. Make sure to do your homework to find out if
you can get a local discount, financial assistance for a home
charging system, or any other local incentive for purchasing an
electric car.
7. Should I Buy a New or Used Electric Car?
Electric cars are expensive, so buying used will save you money.
Interestingly, all new EVs are pricier than new gas-powered cars,
but many used EVs are much cheaper than most used gas cars. This is
because most EVs depreciate more rapidly than traditional cars due
to the tax incentives and limited demand. However, this isn't true
of Tesla's vehicles, which tend to hold their value better than most
cars. Many used electric cars also have low mileage due to being
relatively new and having range limitations.
Buying new guarantees your car will have a full warranty, the
longest electric range currently available, and up-to-date tech and
safety features. While batteries don't degrade quickly, buying new
still gives you the peace of mind that your battery is in tip-top
condition. Finally, the federal EV tax credit and other electric car
incentives aren't available on the purchase of used EVs.
Many of the same pros and cons of buying a new or used gas-only
vehicle applies to EVs, too. Read our guide on choosing between a
new or used model
to learn more.
8. Is it Better to Buy or Lease an EV?
If you're in the market for a new EV, you'll have to decide whether
to buy or lease. EV leasing is much more popular than buying since
electric cars are so expensive. While buying a car, especially with
a low interest rate, is generally a more sound financial decision,
it's not a good idea if you can barely afford the monthly payment.
A $40,000 car loan with zero APR over five years will set you back
almost $700 per month. You can often lease that same EV with a
monthly payment that's half that. Moreover, new electric cars are
coming to market regularly, and current models are getting better
every year. Many EVs get new technology and more range with each new
model year. Leasing assures that you can take advantage of the
newest technology or swap your car for an even better EV every few
years. If your tax situation won't allow you to get the federal
electric car tax credit, you may benefit from the dealership
applying it to your lease as a discount.
In the end, you have to ask yourself how long you plan to keep
your electric car. Will you eventually pay off the loan? If you
plan to sell it, realize that EV resale value may work against
you. However, leasing means having a monthly car payment for a
long period of time. Also, exceeding the car's mileage
restrictions or damaging the car may end up costing you when it's
time to turn it in.</span >
Choosing to buy or lease an EV is similar to any vehicle. Our
article on
buying versus leasing
can provide you with more information.
9. What Do I Need to Know About EV Maintenance?
Overall, electric cars require less maintenance than gas-powered
cars. There are virtually no fluids to change, and the friction
brakes last longer since regenerative braking assists with stopping
the car. An EV's battery and motor have the potential to last longer
than the life of the car. In the rare event that an EV's battery
needs replacing, it can cost anywhere between $5,000 and $16,000,
and that doesn't include labor. For comparison, replacing the engine
in a gas car can cost between $5,000 and $10,000 depending on the
size of the engine and the hours of labor.
Fortunately, federal regulations require that automakers cover an
electric vehicle's battery for eight years or 100,000 miles. Keep in
mind warranties can be packed with exceptions and exclusions, so
make sure you understand exactly what's covered.
10. How Much Does it Cost to Insure an Electric Car?</strong >

Insurance tends to cost more for electric cars than traditional
cars. However, it has nothing to do with the vehicle's safety.
Instead, it's because EVs are more expensive than gas-powered cars.
More expensive cars typically cost more to repair. In addition,
insurance companies take into account the high cost of EV battery
packs. If an accident causes damage to the pack, and it needs to be
replaced, it's one of the most expensive repairs insurance companies
will have to cover.
On average, you'll pay 23% more to insure an electric car than a gas
car. Some insurance companies are more forgiving than others, and
rates vary widely depending on many variables. For example, State
Farm's rates don't seem to increase much for electric cars, but
Allstate charges a hefty premium. Regardless of the car you drive,
be sure to shop around for the best insurance rate. Our
auto insurance guide</a >
can help you find the best options to insure your EV.