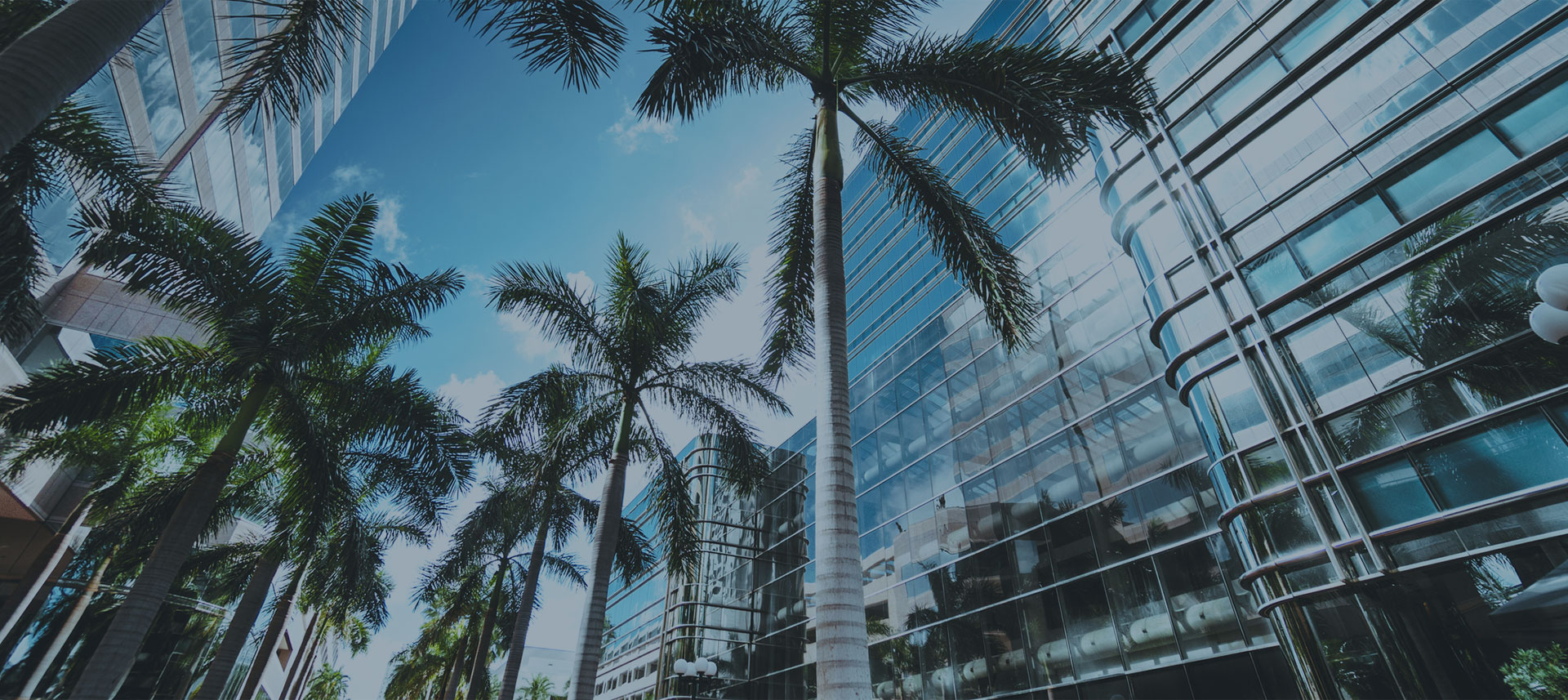 Florida's Property Insurance Dilemma
Florida's residential and commercial property insurance market is in a precarious state of flux, for both insurance companies and consumers.  Old hurricane claims, litigation abuse, and fraudulent repair tactics have led to big underwriting losses and rising reinsurance rates.  Those are being passed along to Florida residents in double-digit rate increases – some as high as 50%.
Host Lisa Miller, a former Florida Deputy Insurance Commissioner, talks with two veteran insurance agents on the frontline, who reveal the hidden consequences that higher insurance premiums are having on their customers and the impact now on Florida's real estate market.
Show Notes
Florida's domestic insurance companies are in a sea of red ink, with $1.6 billion in net underwriting losses.  Consumers have been left holding the bag for now.  Some are scrambling to find coverage.  They're increasingly turning to their insurance agents for help.
"Sometimes we have to have uncomfortable conversations with clients and some clients decide they don't want to keep insuring the property, they just want the liability (coverage)," said Ana Regina Myrrha, CEO of the American Insurance Point agency in Orlando.  "I see people taking a greater risk because they cannot afford to pay for the insurance."  Myrrha, a 23-year insurance agent, said she has had to hire extra staff to review policies and quote and re-quote clients who've lost or can't find affordable coverage.
The availability and affordability issue is even more advanced in South Florida, with many clients seeing rate increases of 20% to 40%, according to Dulce Suarez-Resnick, Vice President of Personal Lines for Acentria Insurance Associates in Miami.  "In the last two years, more and more of our markets have shut down," said Suarez-Resnick.  "I represent 16 homeowners carriers and I have four open in Miami-Dade County and six open in Broward County."  But many she said have policy restrictions, including roof age requirements of under 10 years old.   Those clients have little choice than to be placed with Citizens Property Insurance Corporation, the state-backed insurer of last resort, whose policy count has exploded in the current dilemma.
Both agents report the situation has begun impacting home affordability and the Florida real estate market.  "Eventually what's going to happen with people is that they are not going to be able to afford that mortgage payment because their insurance is escrowed with their taxes.  And it's just becoming a dilemma," said Suarez-Resnick, a 36-year agent in Miami who serves on the Citizens Property Insurance Corporation's Agent Roundtable.  She said her own mortgage payment has gone up year after year, fueled by a $1,400 annual premium increase last year and another $800 increase this year.
Some insurance consumers are increasing their deductibles to help reduce the premium increases.   The usual 2% hurricane deductible is now offered at 5%.  Myrrha worries that some who had regular $1,000 all other perils deductibles are pushing their deductibles to $2,500, $5,000, and even $10,000.  "The clients that choose those deductibles, can they afford to pay them in case of a catastrophe?  Probably not."
Host Miller and guests also talked about some of the insurance market and litigation reform bills being considered by the Florida Legislature, designed to ease the dilemma and help re-right the market.
"It doesn't matter what kind of reform you pass, as long as you ignore the one-way attorney fees and the fee multiplier then you have really done nothing.  You've basically closed the door and opened the window," said Suarez-Resnick, who has travelled to the state Capitol for years to urge reform, from litigation abuse in the 2004-2005 storms' claims, then sinkholes, followed by Assignment of Benefits (AOB), and now litigation on old hurricane claims.  She notes the constant stream of attorney commercials on local television.  "So the attorneys are educating the consumer to have a different mindset.  'Don't call your insurance agent, your trusted advisor if you have a claim, call us.  We can inspect,' they say.  Since when is an attorney a public adjuster?" she asked.   She urges the Florida Legislature to pass Senate Bill SB-76, the principal property reform bill this session.
Another issue is door to door solicitation by roofing firms offering new roofs that they convince the homeowner their insurance company will have to pay for.  "To make matters worse, it's not only the client.  Now I have realtors encouraging clients to file claims to replace the roof in order to get the house sold," said Myrrha.  She said these jobs often involve an AOB and incomplete or shoddy work.   She said she educates her clients that "Maybe they're giving you a free roof now, but for the rest of your life, you're going to be paying for that roof."
The result, the agents agreed, is that property insurance capacity is running out, the market has dwindled, and the lack of competition has driven rates even higher, pushing people to taxpayer-backed Citizens Property Insurance.  Even those homes with replacement values of more than $1 million are having a hard time finding windstorm insurance in coastal areas they said.  "I would tell the Florida Legislature that enough is enough.  The insurance industry has been bleeding for a while.  It's impossible that they cannot look to the little guy that is using their savings as a down payment on a house and now cannot afford the escrow payment," said Myrrha.
"It's clear after listening to our guests today that Florida's property insurance market dilemma is going to deepen and worsen without needed legislative reforms.  I see the insurance companies' future, their profitability, is going to require them to shed business by cancelling or non-renewing more policies, said host Miller.   "This dilemma is falling squarely on consumers' pocketbooks."
Links and Resources Mentioned in this Episode
American Insurance Point Agency
Florida Legislature Bill Watch (Lisa Miller & Associates)
Florida Domestic Property Insurers Summary of 2020 Year-End Financial Results
S&P Global Market Intelligence
Demotech Financial Stability Ratings for the Florida Domestic Market (March 12, 2021)
Citizens Pushing Higher Rates (LMA Newsletter of March 22, 2021)
Florida Property Insurance Cos. Financials (LMA Newsletter of March 15, 2021)
Several Factors Hinder Homeowner and Auto Glass Insurance Fraud Processing (Florida Office of Program Policy Analysis and Government Accountability, March 2021)
Florida's P&C Market: Spiraling Toward Collapse (Guy Fraker, Cre8tfutures Advisory, January 2020)
Florida's Property Insurance Market Is 'Spiraling Towards Collapse' Due to Litigation: Report (Insurance Journal, January 20, 2021)
Consumer Impact and Trends in Property and Automobile Insurance (Florida Insurance Consumer Advocate presentation to the Florida House Insurance & Banking Subcommittee, February 3, 2021, pages 37-45)
2021 Legislative Proposals (Florida Insurance Consumer Advocate, February 2020)
Citizens Exposure Reduction and Depopulation Opportunities Analysis (Florida State University's Florida Catastrophic Storm Risk Management Center, November 2020)
How a $41,000 Plumbing Leak Turned Into a $1.2 Million Attorney Fee (Lisa's Blog, March 12, 2020)
Assignment of Benefits & Insurance Litigation Webpage (Lisa Miller & Associates)
Lisa Miller & Associates – Business Development, Government Consulting, Public Relations.
https://lisamillerassociates.com/9491-2/