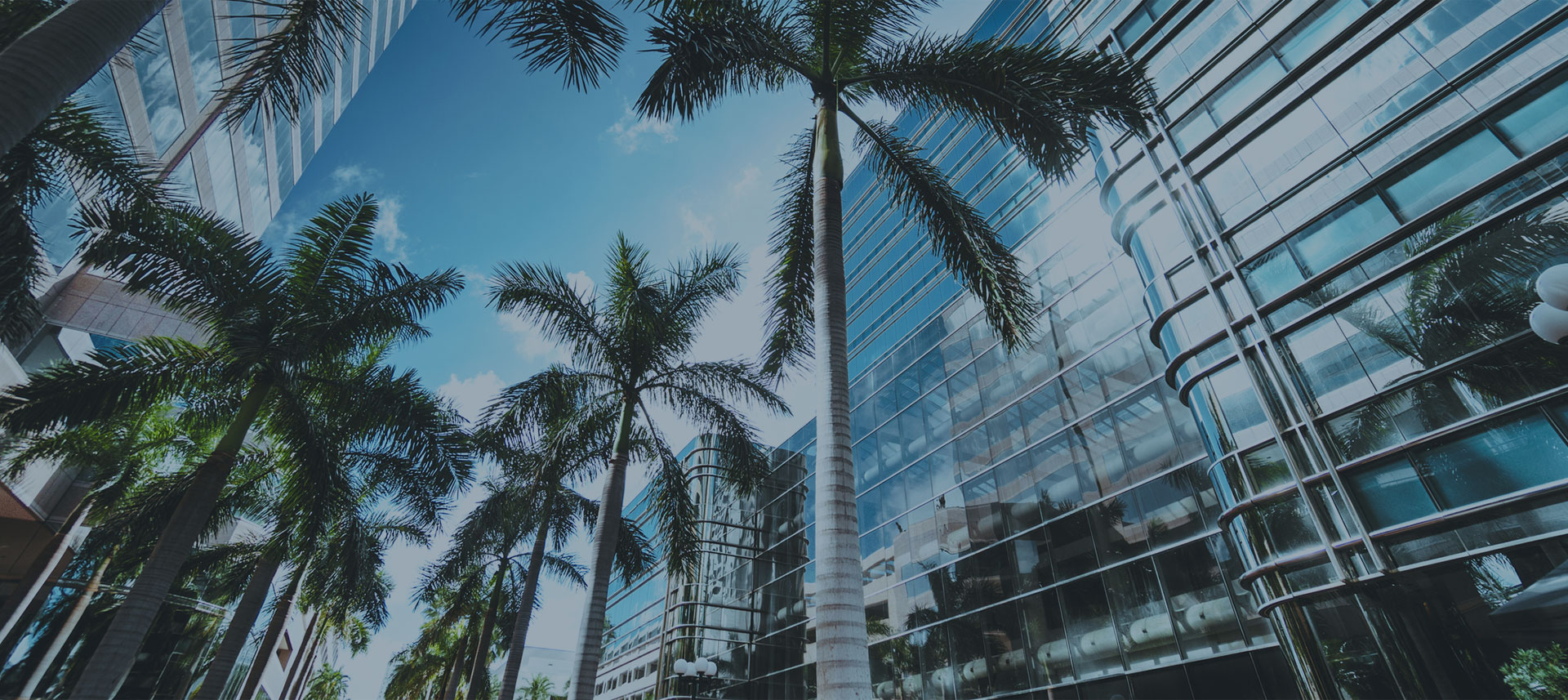 The Top 10 Best Golf Cart Accessories of 2023
The Top 10 Best Golf Cart Accessories of 2023
We run the world's best website to outfit your golf cart with parts and accessories. After 1,050,000+ items purchased by our customers since 2014, here's what the data shows people buy most often for their carts (and what's hot now)!
For our list this year, many items have firmly held onto their rightful place in the Top 10 list of the best selling golf cart accessories on the market. But there are a couple newcomers this year as well! So without further ado, and based on customer data from the past year, let's get to the good stuff. We are proud to present, the best golf cart accessories on the market in 2023:
10. Golf Cart Steering Wheels
Falling from #8 to #10 on our list this year are golf cart steering wheels. While custom steering wheels are still a very popular upgrade, most golf carts these days are coming with higher quality steering wheels straight from the factory. This has led to less customers needing to upgrade their steering wheels. That said, fleet golf carts (made for the golf course) and older model carts still typically have a cheap plastic steering wheel from the factory. That's because a factory golf cart steering wheel is designed to be used for short intervals while getting in and out of the cart during a round of golf. And those factory plastic steering wheels tend to look "cheap" and will leave your hands raw and feeling like they were squeezing the roots of a tree after just a short ride!
But when you use your golf cart as much as our customers do (both on and off the course), a nicer steering wheel just makes sense. And if you have a cheap plastic steering wheel currently, have no fear. The addition of a new custom golf cart steering wheel will make your cart feel like a new machine. A custom steering wheel can instantly make the commander's seat of your cart look (and feel) highly upgraded! No more callouses on your hands, not with an upgraded steering wheel made with premium materials! All of the steering wheels we sell on our site come with the proper adapter for your cart, to ensure fitment of your new wheel.
So stop being basic with a regular old plastic steering wheel. Upgrade your cart to a premium golf cart steering wheel today!
9. Golf Cart Light Kits
Moving up one spot on our list from last year, is the incredibly popular golf cart light kit category.
As more people look to use their cart on the street, many golf carts these days are also coming with light kits straight from the factory. But for our customers who don't have a light kit on their cart from factory, this accessory is one of the most popular for sure!
Whether you are looking to light up your night-time drives around the neighborhood and camp site, or you're looking to turn your cart into a street legal machine – a golf cart light kit is what you need to achieve it!
Golf cart lights typically come in either street legal or non-street legal styles. The difference between the two is typically a turn-signal and horn kit is included with the street legal setup. And over the past couple years we have seen many aftermarket brands (such as MadJax and RHOX) release automotive-style headlight kits featuring daytime running lights and self-cancelling turn signals for their latest product lineups.
It still holds true for the year 2023 that the majority of golf carts on the road are still pre-2018 and don't feature headlights from the factory, which makes golf cart lights one of our most popular selling accessories!
8. Golf Cart Covers & Enclosures
Even if you purchase a brand new golf cart, it is likely it will still be an open air vehicle with little protection from the elements (other than your windshield). With a golf cart enclosure, you'll never get caught in the rain while you're out grabbing lunch or visiting a friend again!
Driveable golf cart covers and golf cart enclosures allow you to enjoy your cart in all types of weather. One of the major reasons this accessory is so popular is because they can be installed easily on any golf cart, with tools you already have at home (socket wrench and screwdriver).
When purchasing a golf cart enclosure or storage covers (to be used while your cart is parked) look for a high-quality enclosure that is made with heavy-duty protective marine-grade vinyl doors made of strong tarpaulin with 12-gauge, super clear PVC windows. Buying an enclosure made of these heavier duty materials will ensure you're not replacing it after just a few seasons, and will protect against sun-fading. All of the enclosures and covers carried on our site meet these standards!
To read more about golf cart covers and enclosures, the differences in styles, installation and construction check out this article: Golf Cart Covers & Enclosures Explained
7. Golf Cart Fender Flares
Falling back one position, to #7 this year on our list are golf cart fender flares. Fender Flares are an incredibly popular addition (especially for lifted golf carts with offset wheels and bigger/wider tires). These body flares help keep mud-sling and rainwater off your passengers on those damp days, and will give your cart the tough off-road look you desire, all at once!
There is a reason that Fender Flares are used in off-road trucking, on ATVs and Side-by-Side vehicles and in rally racing: they simply work well when it comes to keeping mud off the driver, passengers and important components of the machine! The same principle applies to golf carts. And fender flares are relatively cheap too (around just $80 for a full set of four)!
6. Golf Cart Seat Covers
Golf cart seats take more abuse in their life than many other parts on the golf cart! Not only do riders tend to get up and sit down on golf cart seats more often (between shots on the golf course, or on short rides around their property); but golf carts are also exposed to harsh outdoor elements that breakdown seat material over time. This leads to golf cart seats wearing faster than other parts on the cart – which makes replacement necessary.
On the other end of things, let's just face it: basic factory golf cart seats can be BORING! Which is why our customers love ordering custom seat covers in a variety of colors and patterns. Simple "staple over" custom golf cart seat covers will make your golf cart more like you, with the color or pattern of your choice and an easy 5 minute installation over your existing seat cushions! While fully custom golf cart seat cushions and colors will give you a more comfortable and upgraded looking seat, with the style and colors of your choice.
Looking to match your collegiate colors or a professional sports team? No problem! We have options from mild to WILD. We also carry all original OEM replacement golf cart seat covers in manufacturer matched colors as well. We've got you covered (pun intended)!
5. Golf Cart Windshield
Golf cart windshields are one of the most popular accessories you can buy for your golf cart. This year, windshields fell to #5 on our list (from #4 last year) as more manufacturers continue to include them on carts as standard equipment straight from the factory. Still the majority of carts (especially fleet / course carts) don't come with a windshield installed on them. Additionally, windshields crack during use or their acrylic can develop a hazy, faded look to them over time.
Regardless of why you need a new golf cart windshield for your cart, it is the perfect accessory for keeping the wind, bugs and other elements off you and your passengers while out driving your cart. We offer wind shield kits in either tinted or clear finish, depending on which style you prefer. And every golf cart windshield we carry is impact modified so that it can withstand moderate impacts during use (without cracking). We also sell DOT AS5 certified windshields for street legal use!
4. Golf Cart Mirrors
Holding strong at #4 on our list this year are golf cart mirrors, and it is easy to understand why! This accessory is incredibly popular with our customers since most carts from the factory have just one small center mounted rear-view mirror. While this small factory mirror is perfect for the golf course, it is not safe for road use. Adding golf cart side mirrors or a larger golf cart rear view mirror to your cart allows you to command the road or trails with increased safety.
Mirrors are a must have for driving your golf cart through your neighborhood or town (especially when converting your cart to a street legal golf cart). The mirror kits on our site come in either a wider angle (multi-panel) center mounted rearview setup or a side-mount (passenger and driver's side) set, which get mounted on the roof support columns. Most customers use both rearview and sideview mirrors to get the best visibility while riding.
Since LED lights have gotten so cheap, many golf cart side mirrors these days have integrated LED turn signal indicators built into them. These greatly increase safety from other traffic on the road.
3. Golf Cart Seats & Golf Cart Rear Seat
It's should come as no surprise that adding a rear seat to your golf cart would be one of the most popular accessories on the market. A golf cart rear seat kit instantly doubles your cart's passenger carrying capacity, and gives your cart more utility in general (extra cargo space/cargo bed). Families and businesses alike love them, and need them!
Golf Cart Rear Seats are so popular that all OEM golf cart manufacturers now offer rear seat kit options straight from the factory. But if your cart came without a rear seat installed on it, don't worry! Adding a rear seat to your cart is incredibly easy, and there are lots of great options (both mild to wild) to choose from.
When purchasing golf cart seats it is important that the kit you choose is high quality (marine grade vinyl that won't fade, tubular steel or aluminum construction, etc.). We also always recommend that the golf cat back seat you choose is a FLIP SEAT/FLIP-FLOP SEAT, which simply means the seat has the ability to fold down to be used to haul cargo. Stationary golf cart seats work fine, but limit what your cart can do with your cart; and since flip-flops cost the same price; they are an easy choice when purchasing!
2. Golf Cart Lift Kits
Golf Cart Lift Kits held strong at the #2 position on our list this year (same position as last year), as more and more customers aim to give their carts the coolest looking wheels and tires they can on their cart.
It is hard to express just how popular golf cart lift kits are with golf cart owners everywhere! They have become so popular that most OEM manufacturers are offering their carts Lifted (or non-lifted) straight from the factory.
If you ever see a cart on tires taller than 20 inches in height, then it definitely has a lift kit installed on it. The fact of the matter is: if you want to fit bigger wheels and tires on your cart, or are looking to drive over rougher, off-road terrain; you will need a golf cart lift kit to get the job done! There are lift kits for all types of applications: from basic block lift kits (for just giving your cart a boost up in height) to long travel lift kits that will turn your cart into a true off-road Baja rock crawler. The most popular lift kit type of them all is the A-Arm Lift Kit, which you will see from all the major brands on our site.
We also have a wonderful write up on the different lift kit types (and the tire sizes you can fit with them), so be sure to read through it before ordering your golf cart lift kit with us!
  
1. Golf Cart Tires and Wheels
Never dethroned in the past 9 years running on our list: Golf Cart Wheels and Tires.
A golf cart wheels and tire combo is the easiest (and fastest) way to instantly change the entire look and feel of your golf cart. They also give you the best return on your money if you are trying to modernize your cart. And even if you have a brand new 2023 golf cart, this is still the most popular accessory our customers purchase. Just like new Ford Raptor or Jeep owners love to upgrade their wheels and tires!
Custom wheels and tires come in many design styles, sizes and colors. It can seem overwhelming when you start your search… but we have a wheel and tire article to help you. In general, golf cart tires come in diameters (height from ground to top of tire) ranging from 18″ tall to 23″ tall, and get mounted on aluminum and steel golf cart wheels sized 8″ through 14″. New to the market since the year 2019 are 15″ golf cart wheels, but they are not as popular with customers yet (and offered in limited styles). There are also up to 25″ and taller tires that people will install on carts, but again, it is uncommon.
When shopping for wheels and tires, tire size is the most important factor (not wheel size) when determining if a particular golf cart wheel and tire combo will fit on your cart. Whether you select wheels that are 8 inch size or 14 inch size, all wheel sizes will fit your cart without question. But the tire height is what is important to verify, to make sure you won't experience any rubbing.
All of the listings for both golf cart tires and wheel and tire combos on our website specify whether or not they will fit your particular golf cart. If you still have a question, you can always just give us a call at 1-844-422-7884, and we are happy to help you make sure your new items will fit properly!
——————————————————————————————————————————————–
https://www.golfcarttiresupply.com/the-top-ten-best-golf-cart-accessories/