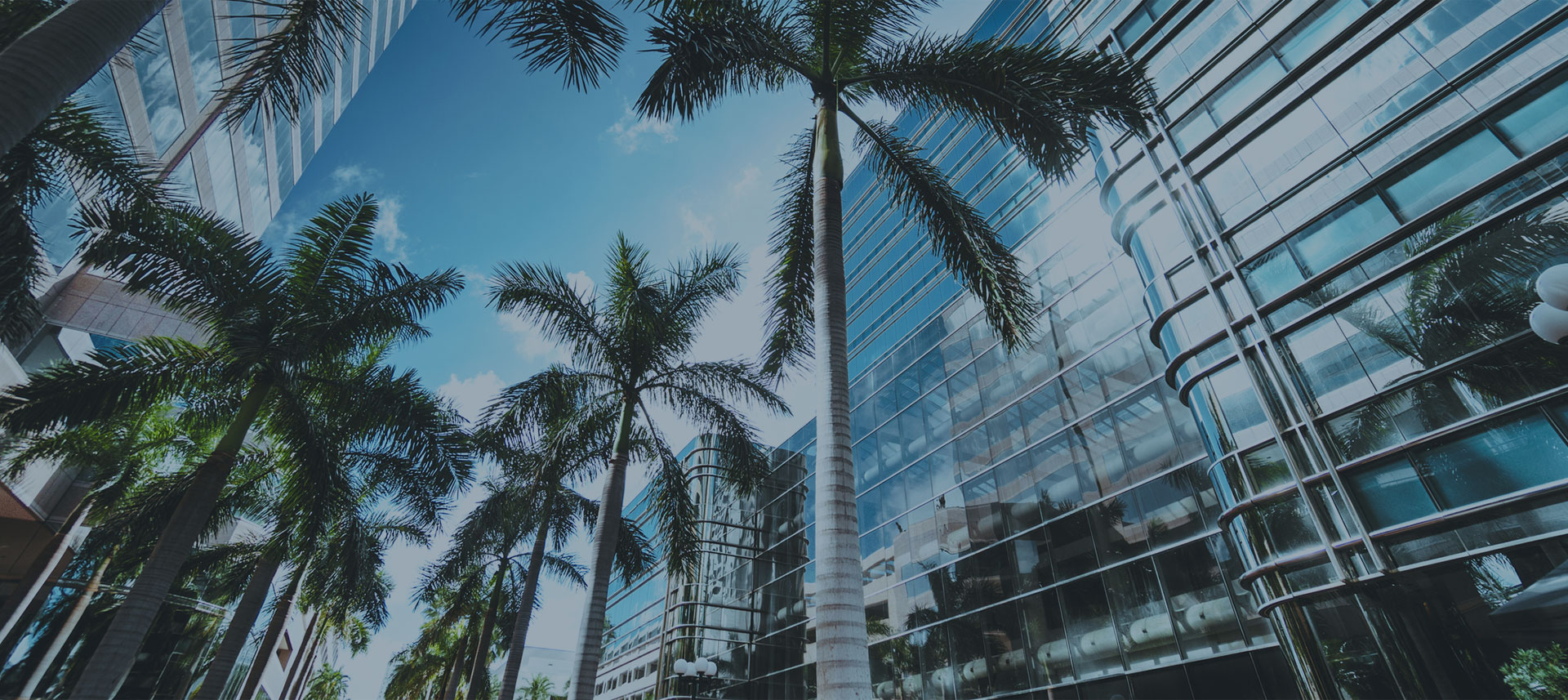 Understanding the Different Types of Boats: Which One Is Right for You?
Thinking about buying a boat? Whether you love to fish or want to cruise the open water, there are different types of boats to choose from. Each boat type generally falls into three categories: cruising boats, fishing boats, and water sports boats. When choosing the right boat, you'll need to consider what you're going to use it for, how much time you'll spend on the water, and how many people will be on the boat. Once you've determined your needs, you're ready to dive into the world of boats. Read on, Captain!
Aluminum Fishing Boats
Are you a no-nonsense fisherman who's eager to get on the water? Check out the simple aluminum fishing boat. These types of fishing boats are slender and streamlined, and their outboard steerable motors make them easy to navigate through the water. The no-frills design and durable build makes these boats inexpensive and easy to drive, allowing you to focus on the fish.
Fast Facts
Maximum passenger load: 8
Length: 8-24 ft
Common Uses
Freshwater fishing
Duck hunting
Day cruising
Where They're Used
Shallow, fresh water
Inlets
Pros
Easy to operate; great for fishing families
Inexpensive compared to other fishing boats
Made of durable materials
Light and easy to transport
V-shaped hull makes it easy to steer
Cons
Design isn't as sleek as other models
Can be a rough ride
Doesn't come with many amenities
Bass Boats
Bass boats are the perfect type of fishing boat for those with one goal in mind—snaring largemouth bass. With easily operated, high-horsepower trolling motors, these small vessels are perfect starter boats for first-time owners. Bass boats have broad platforms that allow you to cast off the back and front, and their low-profile bottoms make moving in shallow water. These are one of the best fishing boats because they also include built-in storage for fishing tackle and floor space for fishing chairs.
Fast Facts
Maximum passenger load: 3
Length: 16-25 ft
Common Uses
Where They're Used
Pros
Includes an aerated onboard tank for fish
Plenty of storage
Outboard engine allows for extra seating
Plenty of power and speed
Cons
Operating costs and accessories make it one of the more expensive freshwater boats
Search FormFIND AN EXTRA SPACE STORAGE FACILITY NEAR YOU
Bay Boats
Similar to flats boats, bay boats are shorter profile motor boats designed for floating in shallow waters. The main differences on a bay boat are higher sides and deeper hulls for a smoother ride in coastal waters. Elevated platforms in the back allow riders to move through shallow waters with the help of a pole, while the short stature makes it easy for anglers to look for fish directly under the surface. Versatile and fun to drive, the outboard motor can even be lifted to navigate through shallow water.
Fast Facts
Maximum passenger load: 5
Length: 17-25 ft
Common Uses
Fresh and saltwater fishing
Where They're Used
Pros
Deeper hulls allow for a smoother ride
Built-in livewells for holding live fish
Movable outboard engines can be lifted for movement in shallow water
Fiberglass bottoms stand up to abrasive salt water
Cons
Shorter profile isn't great for larger bodies of water
Open decks offer no protection from the elements
Limited amenities
Bowrider Boats
Named for its expansive bow area, bowriders are considered as the most popular of power boats for families. Bowrider boats can also be classified as runabout boats, a term that describes a small power boat with open space in the bow. Outboard or sterndrive engines provide a smooth ride, and ample seating is available behind the cockpit area, which can protect you from spray. The V-shaped design of the bottom is great for easily navigating through different water conditions.
Fast Facts
Maximum passenger load: 10
Length: 16-35 ft
Common Uses
Water sports
Fishing
Day cruising
Where They're Used
Shallow saltwater bays
Lakes
Oceans
Pros
Swim platforms for skiing and other water sports
Easy to transport
V-hull shape allows bowriders to go fast
More affordable than other models (lower insurance and maintenance costs)
Cons
Rough ride on choppy water
Smaller dimensions; aren't good for overnight trips
No protective space from harsh weather
Cabin Cruisers
Stocked with amenities, cabin cruisers are a spacious and comfortable type of power boat that you can live on. Similar to a yacht or houseboat, cabin cruisers are perfect for overnight trips because they're equipped with a sleeping area, kitchen, and small toilet. This boat offers enough space for seating and movement and ensures a smooth ride in all water conditions with its wide, V-shaped hull. There are different types of cabin cruisers to choose from, including convertible cruisers, express cruisers, and pocket cruisers.
Convertible cruisers
Express cruisers
Pocket cruisers
Fast Facts
Maximum passenger load: 6-12
Length: 26-75 ft.
Common Uses
Overnight and day cruising
Water sports
Fishing
Where They're Used
Inland lakes
Rivers
Oceans
Pros
Easy to navigate in choppy water
Great amenities such as power hookups
Covered cabin and lots of sleeping space for trips
Cons
Generally more expensive than other cruisers
Difficult to transport
Slower than other power boats
Center Console Boats
Hardy and reliable, center console boats are named for the central location of the steering column and are ideal types of boats for sport fishing. A deep V-hull creates a smooth ride in offshore waters, and the durable outboard motors can handle choppy waves. With plenty of seating and cover, this type of boat is also great for day cruising.
Fast Facts
Maximum passenger load: 5-8
Length: 18-55 ft
Common Uses
Salt and freshwater fishing
Day cruising
Where They're Used
Offshore ocean waters
Lakes
Rivers
Pros
Easy to navigate through rough waters
Covered console offers weather protection
Plenty of storage space for fishing equipment
Easy to transport
Cons
Aren't equipped with many amenities
More expensive than other fishing boats
Deck Boats
Similar to a bowrider, a deck boat has the same sleek design with even more seating capability. The difference between the two is the rounding of the V-shaped bow. This simple change gives deck boats more space, making it perfect for entertaining, fishing, or just enjoying a day in the sun.
Fast Facts
Maximum passenger load: 8-12
Length: 18-28 ft
Common Uses
Water sports
Freshwater fishing
Day cruising
Where They're Used
Pros
Increased seating makes this model ideal for families
Flat hulls make them stable in the water; great for families with small children
Deck boats have a lot storage and seating capacity
Cons
Can be more expensive than other cruisers like the pontoon
Unprotected seating area limits the boat to nice weather days
Dinghies
A common type of rowing boat or inflatable boat, dinghies are small vessels that act as helpers to larger boats that may not be able to navigate tight areas. The flat bottom allows easy movement through shallow waters without becoming stuck. Some are equipped with outboard motors, while others rely on paddles for power. Along with inflatable models, these boats can be made from fiberglass, aluminum, or marine plywood.
Fast Facts
Maximum passenger load: 5
Length: 6-8 ft
Common Uses
Recreational use
Companion boats
Workhorse vessels
Fishing
Where They're Used
Lakes
Shallow water bodies
Rivers
Pros
Easy to operate
More affordable than other boats
Can maneuver through small areas
Inflatable models can be easily stored in smaller homes or storage spaces
Some dinghies can be outfitted with sails for an easier cruise
Cons
May require towing from larger vessels
No amenities
Fish & Ski Boats
If you're looking for versatility, then a fish and ski boat is perfect for you! Features like built-in ski racks, elevated platforms, and fishing chairs can be added or removed to accommodate different water activities. Similar to bowriders, fish and ski boats have ample seating for the entire family and protective windshields, which will provide a comfortable ride no matter your speed!
Fast Facts
Maximum passenger load: 8
Length: 16-22 ft
Common Uses
Salt and freshwater fishing
Water sports
Day cruising
Where They're Used
Pros
Versatile; great for fishing, cruising, and water sports
Easy to transport
Removable components and lots of storage space
Cons
Limited protection from the elements
High Performance Boats
Think of the high performance boat as the Ferrari of sport boats. Sleek and streamlined, these power boats are great for those seeking the ultimate adrenaline rush on the water. Built for lightness, speed, and style, high performance boats have details like narrow beams, high-horsepower inboard or outboard motors, and deep V-hulls for a fast ride you'll never forget!
Fast Facts
Maximum passenger load: 6
Length: 2-50 ft
Common Uses
High performance sports
Cruising
Racing
Where They're Used
Coastal beaches
Rivers
Lakes
Pros
These boats are FUN to drive
Extremely versatile; great for racing, cruising, and water sports
Cons
Limited seating
More expensive than other models
High-horsepower engines increase fuel consumption
Can have high insurance rates
Pontoon Boats
If a relaxing cruise sounds better than a fishing expedition, a pontoon may be the perfect fit. With ample seating and standing areas, pontoon boats are both comfortable and incredibly versatile. Pontoons are well-known for gentle cruising on the water or entertaining, but they can also be used for fishing and water sports that aren't very intense.
Fast Facts
Maximum passenger load: 25
Length: 16-30 ft
Common Uses
Cruising
Water sports
Fishing
Where They're Used
Inland Lakes
Rivers
Small bodies of water
Pros
Affordable
Easy to transport
Simple to operate
Versatile
Easy to store
Cons
Not as fast as other models
Doesn't handle rough water as well as other boat types
Outboard engines are noisy
No protection from harsh weather
Sailboats
Used as both cruisers and sport boats, sailboats are beautiful vessels that are available in all sizes. Most use the wind to maintain speed, but some use inboard or outboard motors to help them power through the water. While many sailboats have single (mono) hulls, catamarans (two hulls) and trimerans (three hulls) are increasing in popularity. The different types of sailboats include daysailers, cruisers, and racing sailboats.
Daysailers
Cruisers
Racing sailboats
Fast Facts
Maximum passenger load: Depending on the model, anywhere from 1-4
Length: 7-70 ft
Common Uses
Daysailing
Competitions
Overnight cruising
Where They're Used
Pros
Environmentally friendly
Easy to transport
Can achieve very high speeds for racing
Cons
Can be difficult to steer
More expensive than other cruisers
Storage and maintenance can be expensive
May take longer to get to your destination with sails
Not ideal for shallow or narrow waterways
Tow Sports Boats
If you're looking for a truly versatile boat, then tow sports boats (also known as ski/wake/surf boats) are a great match. These sleek power boats are perfect for families and individuals who love to ride choppy waves. The primary difference between each boat lies in the engine. Ski boats have the engine placed in the center for a smoother ride, while wakeboard boat engines are placed in the back of the boat, creating larger wakes and more opportunities for tricks. These boats also have built-in accessories for all of your skiing, wakesurfing, and wakeboarding needs.
Fast Facts
Maximum passenger load: 14
Length: 18-28 ft
Common Uses
Water sports; skiing, wakesurfing, and wakeboarding
Day cruising
Where They're Used
Pros
Safety features like hidden propellers
Includes accessories like ballasts and a tower for each sport
Cons
Flatter hulls make them difficult to navigate on rough waters
More expensive than other sport boats
High fuel consumption
Trawler Boats
Thinking of spending some time living on a boat? Consider the trawler! With round displacement bottoms for a smooth ride and large cabins, trawlers are the great boat for overnight cruises. There's plenty of space, and many include amenities like a sleeping area, kitchen, and bathroom. If you're looking for a cruiser that feels like home, a trawler is for you!
Fast Facts
Maximum passenger load: 6-8
Length: 26-50 ft
Common Uses
Overnight and day cruising
Where They're Used
Lakes
Oceans
Intercoastal waterways
Pros
Ideal for choppy water
Lots of amenities for long cruises
Low-horsepower engines consume less fuel than other cruisers
Cons
Aren't as fast compared to other boats
Extra amenities means more maintenance costs
***
https://www.extraspace.com/blog/outdoor-recreation/understanding-the-different-types-of-boats-which-one-is-right-for-you/