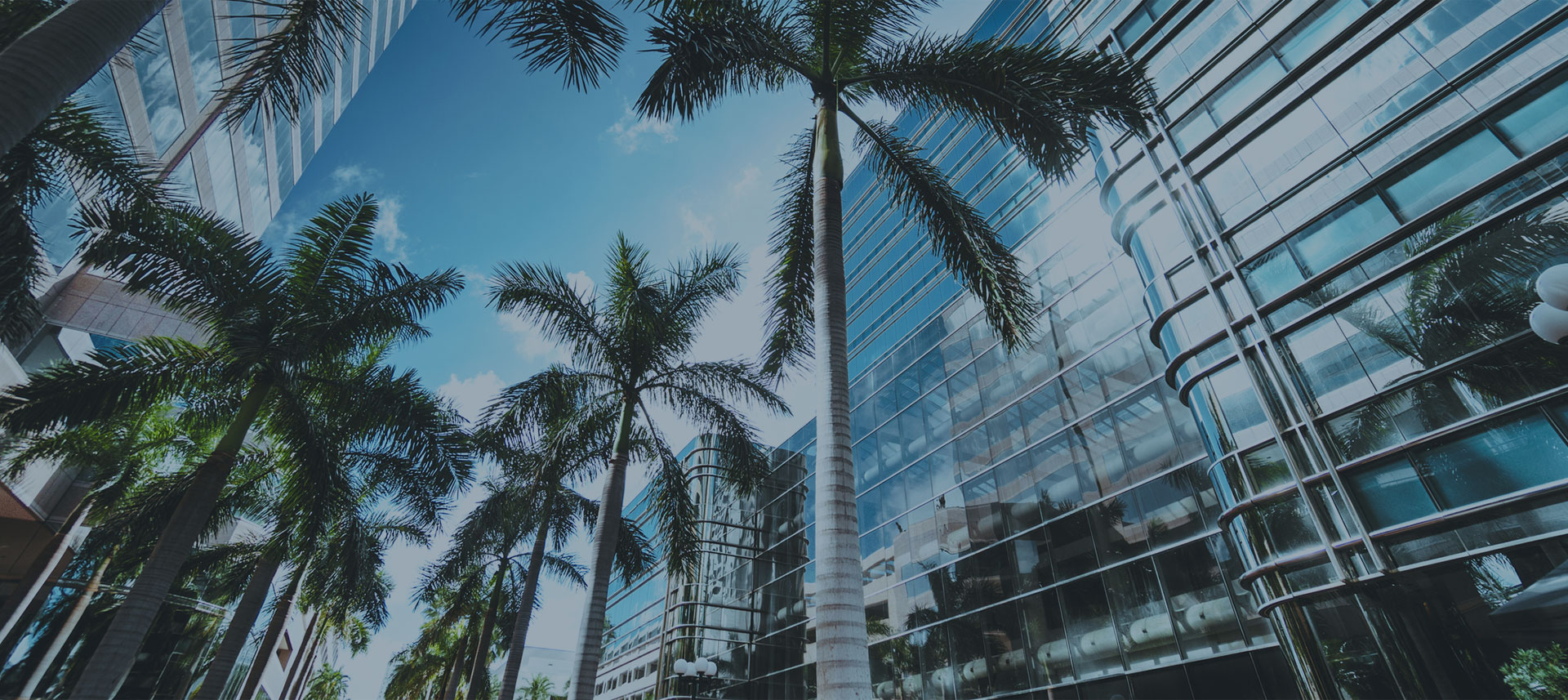 Upgrades to Help Increase Your Home's Value
What Upgrades Increase Home Value? 25 High-ROI Improvements Buyers Love
As you plan your next renovation project, it's more critical than ever to know what upgrades increase home value. The world looks a lot different in 2022 than it did a couple of years ago, and our homes have been at the center of massive change and re-evaluation.
Home offices and outdoor spaces, for example, are now extremely coveted features. Our newest list of home improvements that add value takes these recent trends into account and incorporates specific product suggestions, updated for 2022.
Using extensive surveys of HomeLight agents, expert data from the National Association of Home Builders (NAHB), and out-in-the-field expertise from top agents such as Gina Baum of northern Maryland, we've put together this list of 25 home upgrade recommendations so you can make better decisions about where to invest your money.
2022 home renovation trend overview
Although Harvard researchers estimate that Americans' total spending on home remodeling projects could reach $430 billion by the second half of 2022, that growth could taper off in the third quarter because of rising costs of construction materials, labor, and interest rates, they say.
Annual inflation of 9% as of June 2022 — the highest recorded in 40 years — is making everything more expensive, including the cost to put in new floors or refresh your dated bathroom. To tame rising interest rates, the Federal Reserve has increased interest rates, making it more expensive to borrow money to finance home renovations.
According to a survey of real estate professionals by Remodeling magazine, the average cost recouped on 22 popular remodeling projects in 2022 shows continuing, though slight, declines in compared to highs reached in the 2010s.
A report from Harvard's Joint Center for Housing Studies echoes that residential maintenance and repair costs rose 21.5% from 2020 to 2021 in response to supply chain issues and raw material shortages.
But that doesn't mean you should stop investing in your home. If you haven't noticed, real estate values have performed amazingly well during the pandemic — CoreLogic found an overall increase in homeowner equity of 32.2% in Q1 2022 compared to a year earlier.
Upgrades that add physical square footage or make the home feel more spacious
Home buyers always appreciate ample space, yet over the past year, they want even more than they currently have. For its report What Home Buyers Really Want, 2021 Edition, NAHB surveyed 3,247 recent and prospective home buyers of various ages, income, geographic areas, and racial and ethinic compositions.
Respondents wanted a median of 2,022 square feet—about 8% more than the size of their current homes. Specifically, 46% of respondents wanted three bedrooms, 37% wanted two bathrooms, and 42% preferred a two-car garage.
According to a 2022 survey by NAHB, the percentage of single-family homes with a patio rose to 63%, reflecting increased desire for useable space outdoors as well as inside the home.
A 2020 survey of top HomeLight agents found that 44% cited the "need for more space" as the no. 1 moving motivator, with 31% citing the desire for more private outdoor space another top motivation.
1. Convert or build a home office
Since 2009, the number of people who work from home has risen by 159%, according to stats from Global Workplace Analytics. In a Fall 2021 survey by HomeLight, 60% of top real estate agents cited a home office as a top priority for buyers in their market, representing a higher percentage of respondents than any other home feature or quality on the list.
Buyers care about a home office more than they care about whether the home is move-in ready or is of a minimum square footage, our survey found. In some cases, buyers are seeking out multiple home offices.
Creating new space or dedicating existing space to a home office is likely going to be a good investment if you're in a market with a decent amount of people who telecommute. Mid-2020 data from HomeLight indicates that a home office adds over $10,000 in resale value, and that number may be even higher now as Americans settle further into their remote work routines.
Creative options could be converting a walk-in closet into a functioning office or, on the more expensive end, building a backyard ADU (accessory dwelling unit) or extension to make room for one. The estimated value an ADU adds to a property has increased from $47,600 before the pandemic to $66,000 by the end of 2021.
2. Finish your basement
If you have an unfinished basement, you might have room for storage, but you're missing out on livable space for future buyers to enjoy — whether as a home office or space for entertaining.
In fact, finishing a basement of 400 to 1,500 square feet has a potential ROI of up to 75%, according to HomeAdvisor.
"You're adding more heated square footage," explains top Atlanta real estate agent Leighann Russell, which bumps up your house into another price bracket.
Even among homes ranging from $250,000 to $400,000 in Georgia, an unfinished basement can add about $15,000 to $20,000, Russell says. If finished, a basement can add even more — up to $40,000 or $50,000 to the asking price.
Finishing a basement will run you $18,400 on average, but can cost up to $34,000, largely depending on your square footage. This project involves installing flooring, drywall, and paint, but it creates a "valuable blank canvas" for potential buyers, HomeAdvisor says.
3. Open up the floor plan
Open layouts are still in. People need dedicated space to work, but they still want to enjoy family time and entertain.
Knowing that, knocking out the right wall can create the spacious layout on many buyers' wish lists. NAHB's survey shows that 85% of buyers want an open layout between the kitchen and dining room; 79% favor an open arrangement between the family room and the kitchen, and 70% like an open layout between the family room and the dining room.
While an open layout allows for inviting natural light, our experts recommend consulting with a contractor or interior designer before swinging a sledgehammer. The NAHB points out that a home still needs structural support and definition between spaces. (Plus, some architecture styles, such as a two-story or Colonial house, aren't agreeable to this change.)
Upgrades that enhance your home's curb appeal
Curb appeal entices buyers before they even enter your home. For starters, attractive landscaping implies that you maintain your home. In fact, a 2021 survey of HomeLight's top agents found that on average, buyers will pay 7% more for a house with great curb appeal compared to one with a neglected exterior.
The ROI of curb appeal is highest in the Northeast, where an investment of about $3,600 in curb appeal yields about $14,800 in resale value — a 309% return, HomeLight agents say.
You don't have to invest a lot, either. Basic yard care, such as cutting the grass, fertilizing the lawn, and controlling weeds, costs about $340 but yields a 539% ROI, our research shows. Add about three cubic yards of bark mulch at a cost of about $275, and reap a 536% ROI.
Here are a few other ways to make the outside of your home stand out.
4. Add stone veneer to the front of your house
In a midrange home, replacing a 300-square-foot band of existing vinyl siding from the bottom third of the street-facing facade with adhered manufactured stone veneer costs an average of $10,386 but recovers about 92% of that at resale, according to Remodeling magazine's 2021 Cost vs. Value Report.
Try the rounded texture of Nottingham Tumbled Ledge by Coronado Stone Products, or consider the slim lines and dynamic colors of Chisel Gray Stacked Stone by Glen-Gery.
5. Get a door of steel
Replacing an existing entry door with a steel one has recovered anywhere from 65% to 91% at resale over the past four years, statistics show. Buyers appreciate the energy efficiency, low maintenance, and cold-blocking powers of metal.
Try the highly rated JELD-WAN Lite Craftsman Primed Steel Front Door with high-definition panels and a polystyrene core for insulation ($568) or the more elegant Chatam by Stanley Doors with contemporary decorative glass ($525).
6. Replace your garage door
Garage door looking a little dingy on the outside or making strange noises? Or perhaps the style is now dated compared to what your neighbors have? A new garage door is also likely to be worth the investment. According to HomeLight's research, top agents say a new garage door costs an average $1,200 but adds an average $2,797 in resale value for a 133% ROI. You can't go wrong with a simple upgrade from the best-selling Clopay Classic Collection ($638).
7. Update your mailbox and house numbers
Believe it or not, small touches like this really grab buyers' attention, says Baum. "The mailbox kills me. You have a beautiful home, and they have a dented-up old mailbox, so when you pull up, you think, OK, what's the inside look like if they can't even replace a mailbox?"
A standard-size steel mailbox from Gibraltar Mailboxes in a durable finish ready to install on an existing post costs about $25. If you need a post, a craftsman mailbox and post kit from Postal PRO costs about $60.
As for house numbers, black 4-inch nail-on numbers in aluminum start as low as about $2.50 per digit.
8. Touch up or re-do your exterior paint
You don't have to repaint your whole house to make it look new again, especially if you're on a budget. Just touch up any flaking or chipped paint, or paint the front door and trim. Buyers in NAHB's survey prefer white (24%) or brown (17%) for the front door, but designers often recommend a bold color such as powder blue, forest green, or buttery yellow against a neutral exterior.
If you'd like to redo the whole exterior, the designers at Brick&Batten, a virtual design firm in Atlanta, Georgia, recommend Benjamin Moore's Deep River, a dark gray paint with blue undertones for a farmhouse look, or a near-black hue such as Caviar by Sherwin-Williams for drama and depth. For a fresh warmth, try Benjamin Moore's Sussex Green or Aegean Olive.
Painting the whole exterior costs an average of $3,048, depending on where you live and the home's existing condition, HomeAdvisor says. You're likely to add over $7,500 in resale value with a new coat of exterior paint, HomeLight's top agent survey shows, so if your home needs it, don't hesitate to invest in this project.
Our agents also recommend pressure washing the exterior to remove dirt and mold. Pressure or power wash the sidewalk, driveway, patio, or deck too for a complete refresh. This runs about $295 on average nationwide, with a driveway costing about $100 and a patio costing about $250.
9. Add a parking spot
If you're in a city or more crowded area where street parking is at a premium, look into adding a concrete parking pad for about $1,200. In Baum's area, "that's a huge upgrade," she says. "It doesn't cost that much, but it does bring value."
Upgrades that enhance outdoor living
Since the fresh air has been shown to diffuse the spread of COVID-19, over the past few years Americans have embraced the healing benefits and relative safety of being outdoors, which has had an impact on housing preferences.
Outdoor living areas rank third on the list of today's homebuyer priorities, according to a Fall 2021 survey of top agents in the HomeLight network, behind only a home office and great school district. Consider the following outdoor upgrades that add value.
10. Add a deck or patio
A deck or patio is a common staple of a home's backyard living area. It's a place to dine, have a beverage, entertain, or work outdoors for a few hours. A backyard deck adds over $7,000 in resale value on average, and you can build a deck for around $4,380 and $10,080. So, it's likely that you can break even or even see a positive ROI on this project.
11. Put in a fire pit or outdoor fireplace
When it comes to what features buyers like to see in an outdoor space, 54% of top real estate agents HomeLight surveyed cited a fire pit as one of their top priorities. This provides a cozy setup for friends and family to gather even when the evenings get chillier. A separate survey also found that outdoor fireplaces have increased in value since March 2020, from adding an average $3,300 dollars in value to over $5,700 in value since the pandemic began.
12. Go for the pool and hot tub combo
On the fence about installing a pool? If you can get on a pool-building company's busy schedule, the ROI of this project has increased in the past couple of years which may help you justify the cost.
The amount of dollar value a pool adds to a home rose 69% from pre-COVID to 2021, such that now you can expect a house with a pool to sell for an estimated $27,199 more than a house without one on average. If the pool is paired with an inground hot tub, buyers will pay an estimated $7,000 more.
A pool may cost significantly more than around $30,000 to build, however, so you'll need to weigh your individual cost and personal enjoyment of this feature against the added resale value in your market.
13. Dress up your front porch
Front porches have come back in vogue since the pandemic began, with rocking chairs or other cozy seating offering a safe way to visit with neighbors or have a quiet cup of coffee. A welcoming front porch can add an estimated $6,000 in resale value, HomeLight's 2022 trends study found. Add a pair of Shine Company Vermont Porch Rockers from Kohl's ($299 each) to show buyers how a front porch could be used.
14. Cook under the stars with an outdoor kitchen
Once viewed as an add-on reserved for luxury homes, these days, it appears everyone wants an outdoor kitchen. In addition to a built-in grill, outdoor kitchens often include features such as cabinets, a bar, a sink, standard kitchen appliances, and sometimes a flat-screen TV. They can be lavish or basic, depending on budget.
The value an outdoor kitchen adds to a home has increased from an estimated $6,100 pre-pandemic to $9,800 in the current market. Has it always been your dream to make shrimp scampi al fresco and serve it to guests al fresco? Go for the outdoor kitchen — buyers will love it for the same reasons when the time comes to sell.
Upgrades that add style for less in key rooms
Agents consistently say that kitchens and bathrooms help sell houses. Give potential buyers a sigh of relief instead of counting dollar signs by doing some functional updates in these rooms.
15. Swap out your fixtures in the kitchen and bathrooms
New faucets, drawer knobs, and pulls in a matching style give a room a modern, cohesive look — an inexpensive upgrade that can have a big impact on buyers because everything feels new.
Although trends vary nationwide, try brushed nickel and matte-type stainless-steel fixtures for a contemporary style, or oil-rubbed bronze if your home has more classic lines.
16. Do a minor remodel rather than an upscale one
A minor remodel of a 200-square-foot kitchen, including replacing cabinet fronts, countertops, and appliances, costs about $26,200 but recoups about $18,900 at resale, according to Remodeling Magazine's 2022 Cost vs. Value report. That's about 71% ROI compared to recouping about 56% of expenses for a major kitchen overhaul.
Granite countertops often fetch a higher asking price, says Baum. On average, granite countertops cost about $3,250, with granite tiles (at $5 to $15 per square foot) another option.
Likewise, a midrange remodel of a 5×7-foot bathroom for $27,164 recoups about 60% of its cost at resale, compared to an upscale bathroom overhaul (55%).
Skip the heated towel racks, heated floors, frameless glass enclosures, and body-spray fixtures. New standard fixtures and ceramic tile floors will do the trick.
Save even more money by refreshing your cabinetry with paint. "If they have old cabinets that can be painted, I say paint them," Baum says.
17. Refinish your hardwood floors, or revamp them with luxury vinyl planks
The cost recouped on updated flooring depends on your house's price range and its current condition.
"Generally, if I get to a higher-end home and the carpets are decent, I don't advise them to replace (the carpets) because I know that someone's going to come in and replace it with hardwood," Russell says. If the seller doesn't want to take on that cost, some buyers and sellers will negotiate a flooring allowance.
However, if you have pets or your flooring has seen better days, a few thousand dollars to replace or revive it is money well spent. Refinishing hardwood floors costs an average of $1,799, or roughly $3 to $8 per square foot, for instance. (Incidentally, you can clean your carpet for a flat-room rate of $75 to $125.)
Baum says that more buyers in her area like the look of luxury vinyl planks, or LVP, in gray or espresso. These run about $5 per square foot but are less expensive and sturdier than hardwood. "It's so durable. It looks great, and it cleans up easily," she said.
18. Paint in a neutral palette
Light, neutral wall colors make for a good palette for resale because buyers can imagine their belongings in the space, our experts say.
They also help your home look its best in online photos and listings. "Paint is the cheapest thing you can do, and it brings such value. It brings people in the door," Baum says. "When every room is a different color and you look at it online, it looks like you're going through an Easter egg hunt. When you have all the same color, each picture flows into the next one."
Need color inspiration? Consult our guide on the best paint colors for selling a house — which features recommendations for our favorites grays, beiges, greiges, and whites.
Upgrades that reduce maintenance hassles
If your house is 10 to 15 years old, some big-ticket items that buyers might have to repair or replace in the next few years could make them look elsewhere. Make a few repairs now to help net your best asking price.
19. Replace an aging HVAC
Buyers often ask when the HVAC was installed or replaced, as well as if the home has a tankless hot water heater, Russell says.
The average HVAC replacement costs about $7,000, which includes a new unit, installation, removal, and disposal, but this varies depending on the size and system. At the least, look into a multi-zone HVAC system, which ranks among buyers' top five most-wanted technology features, the NAHB says.
20. Install new siding
If your home's siding looks run-down, or if you need to replace it because the brand you have has been in the news because of durability or mold problems, you're facing a decent ROI. New fiber-cement or vinyl siding recoups about 68%-69% of its cost at resale.
Upgrades that make your home more efficient
More buyers are willing to pay more for a home if they think it will save them in annual utility costs, the NAHB says. In fact, 57% would pay $5,000 or more, on top of the asking price, to save $1,000 a year in utility costs.
These upgrades can help:
21. Replace your old toilets with low-flow fixtures
Toilet technology has improved since 1994, when federal law restricted toilet tanks to 1.6 gallons per flush (GPF).
Low-flow toilets now move less water more forcefully into the bowl with each flush. Try the Glacier Bay 1.28 GPF High Efficiency Single Flush round toilet for about $99 or Kohler's Cimarron 360 Complete Comfort Height 1.28 GPF Single Flush elongated toilet for about $249.
22. Put in energy-efficient appliances and windows
Appliances, windows, and lighting with the Energy Star symbol, the federal certification that they reduce energy use without sacrificing performance, ranked either as essential or desirable home features among more than 90% of all home buyers in the NAHB study.
Try appliances recommended by as ENERGY STAR certified, including dryers and washing machines, dishwashers, and refrigerators, among others.
As for windows, the government's minimum energy-efficiency standards for new windows vary nationwide based on your climate zone.
Check out this U.S. Department of Energy online guide so you can shop for your region's standards for stopping heat flow, blocking the sun's heat, and allowing a certain amount of light to enter.
You are likely to recoup an estimated 80% of window replacement costs at resale, according to a survey of HomeLight agents.
Upgrades that cater to your area's trends and demographics
Depending on your neighborhood and your price point, certain features appeal to different demographics and geography.
For instance, millennials continue to represent the largest group of homebuyers, according to the National Association of Realtors. Some of their top wants involve smart home technology, such as keyless entry and high-end Wi-Fi access.
Buyers nearing retirement, on the other hand, like convenience and features that allow for aging in place. Buyers told the NAHB that their most-wanted accessibility features were:
A full bath on the main level (80%)
Doorways at least three feet wide (77%)
Hallways at least four feet wide (73%)
Non-slip floors (65%)
An entrance without steps (64%)
Baum said because of the winter weather in her area, a paved driveway puts homes ahead of the competition. Likewise, having an outbuilding or detached garage for farm equipment, extra cars, motorcycles, or other vehicles is desirable.
Depending on the types of buyers dominating your market, consider the following upgrades:
23. Make your laundry room more accessible
A laundry room remains the top feature that buyers want (at 87%), according to the NAHB — and buyers often prefer not using the stairs to do laundry.
"They want the laundry on the second floor where the bedrooms are," Baum says.
Some homes above $200,000 in Russell's area have a larger laundry room with a drop zone for children's backpacks and shoes, or connect the laundry room to the master bedroom instead of the kitchen. "You're able to access your laundry room from your master bedroom, but you also can access it from your hallway," she says.
24. Turn your shower into a walk-in
Families with children still like a bathtub, but more people prefer walk-in showers, Russell says.
A prefab walk-in shower kit costs between $800 and $2,500, based on quality and size; professional installation is extra. Consider MAAX's Mediterranean III Corner Shower Kit with a center drain and sliding door or Ella's Classic Low Threshold Shower Stall with grab bars and molded seat.
25. Install smart features
Just like energy-efficient appliances, programmable thermostats, security cameras, video doorbells, and wireless home security systems have broad appeal, with higher-income buyers appreciating these more often, the NAHB says.
A smart thermostat can adjust your house's energy consumption depending on the latest gas or electricity prices, or even allow you to phone in instructions such as turning on the furnace before you get home. Prices range from $150 to $400 or more, plus installation from a trained electrician or HVAC contractor. Try the Emerson or Aprilaire 8600.
What adds value to a home?
As you look around your home and wonder which updates are worth making, consider whether the project would help a buyer see your place as somewhere they want to live. Are certain rooms of the home dated by decades? Maybe you focus there.
Do you lack the modern features and amenities that a remote professional would need to balance work, family, and relaxation? Maybe it's time to add a patio or convert a spacious closet into a home office.
Will the update add convenience to daily life or bring joy with the beauty of fresh and modern materials? Then it's probably a safe bet, but the cost recouped will depend on your market and picking the right styles. When in doubt, run your renovation plans by a top-rated local real estate professional who can tell you what's trending in the area.
"Some buyers just don't have the vision to see what it could be," Russell says, but even little things can help buyers say, "You know what? We don't have to do anything to this house. It's perfect. Let's go in at a strong price."
Header Image Source: (ungvar / Shutterstock)
Valerie Kalfrin Contributing Author

Christopher Rogacz Associate Editor, Seller Resource Center
https://www.homelight.com/blog/what-upgrades-increase-home-value/